Two wrongs don't make it right.
That was the key subject of discussion during the first ever students and National Police Service dialogue held at Taifa Hall on Friday February 31, 2020.
Obviously the relationship between students and Police has never been cordial since time immemorial but that is going to change if the kind of engagements witnessed on Friday will be held frequently. The event provided an opportunity for students and the police to openly discuss matters conflict, insecurity and law enforcement within and outside university premises. The idea of the event also co-hosted by Amnesty International Kenya was to provide a mutual understanding of security situations, fears and anxieties that exist from the viewpoints of law enforcement agencies and students.
Kenya Police Service Spokesman Charles Owino said that the Police are a very important unit of the society and that for it to function better, there was need for collaborations with all spheres of society.
"We want the best relationships possible with students so that we can effectively address safety and insecurity issues within the university."  Owino said.
"The University of Nairobi, is a very important institution for us and we are really interested in forging a harmonious working relationship through these dialogues, so that when we encounter difficult situations at one point- at least we are able to understand each other as humans even as we search for truth amidst suspicion, conflict and doubt."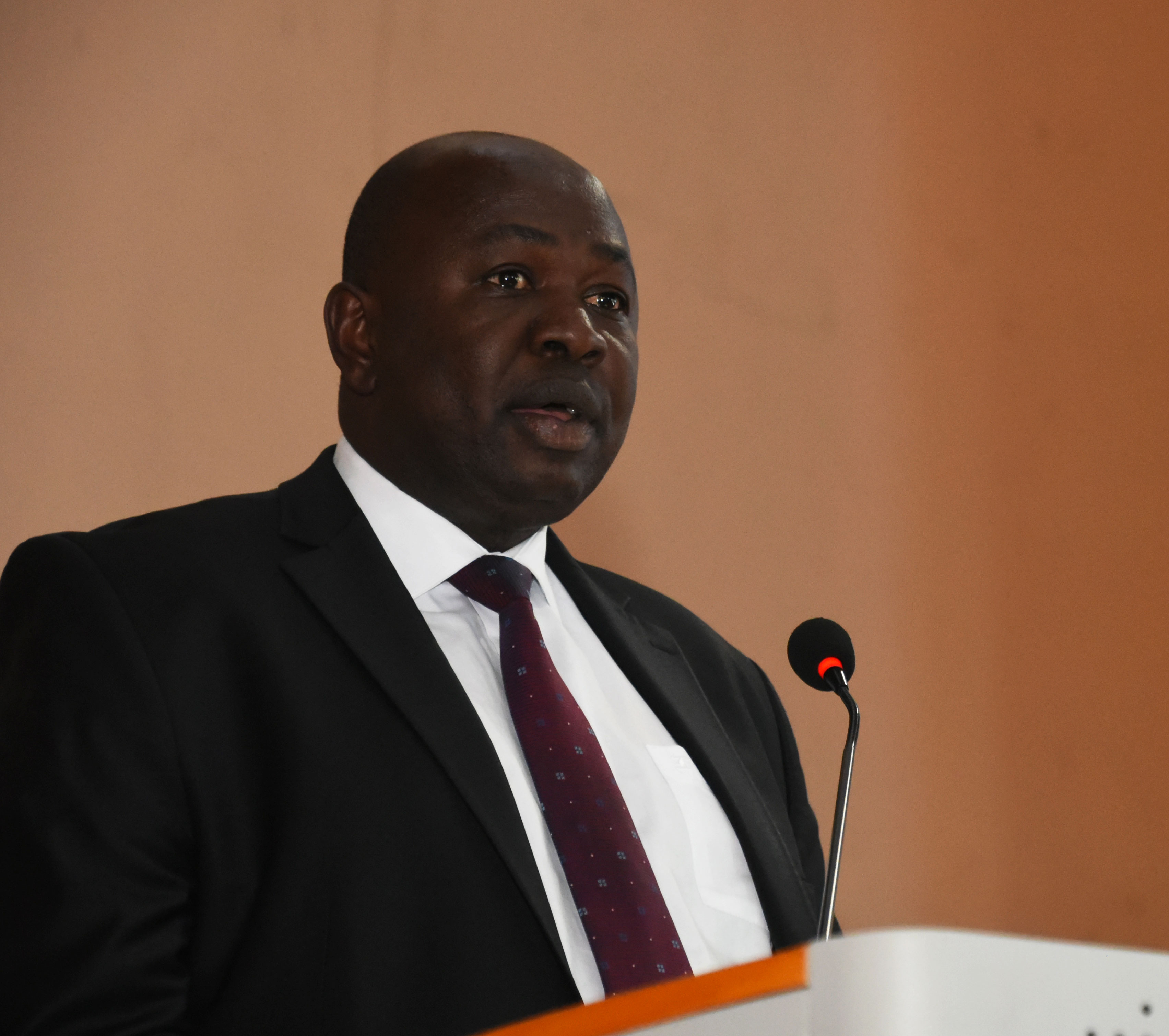 National Police Speaking With Students at Taifa Hall on Friday
National Police Service Director of Reforms, Charles Ombati noted that Kenya Police Service had tremendously improved its operational capacity and preparedness in respect to all policing aspects.
"We have regulated the use of force and firearms, we are training our officers on human rights and conflict management as well as addressing their psychosocial welfare including mental health." Ombati said.
"Although we have promoted the aspect of transformational leadership within the police service, we still need a closer working relationship with you because reforms take time to be fully effective."  He added.
In a lively comments, question and answers section, majority of the students commended Police service for initiating a dialogue with them.  "We believe this is a new beginning in the relationship between police and students." Mark Makori, a Political Science student remarked.
We can foresee a situation where students are trustable partners with law enforcement agencies in the fight against crime. A situation where students are treated with respect and in a humane way during demonstrations or other conflict situations." He added.
  Amnesty International Kenya executive director Houghton Irungu in his speech enlightened students on their rights and at the same called upon the police to be professional and accountable while discharging their duties.
University of Nairobi Director of Corporate Affairs, John Orindi appreciated students for expressing their concerns with the police while also providing suggestions on what could be improved. "The Police Service should continue dialoguing with students so that we can have better working relationships and safe environment for studies and work."  He said.
By Frankline Sewe