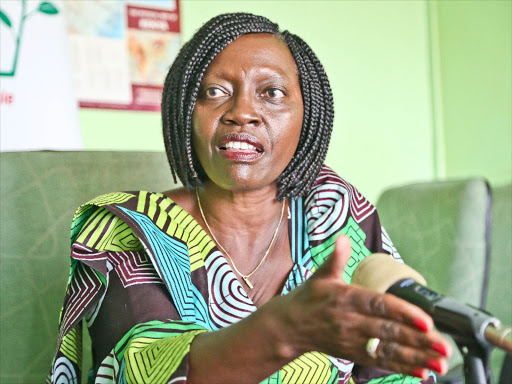 Hon. Martha  Karua
Hon. Martha  Karua is an Advocate of the High Court of Kenya ,a former long-standing member of parliament for the Gichugu Constituency and former Minister of Justice. She graduated with a Bachelor of Laws Degree from the University of Nairobi in 1980.
She has consistently fought for the protection of women's rights and improvements to the democratic process.
Honors
Recognized by Human Rights Watch as a human rights monitor in 1991.
Awarded by the Federation of Kenya Women Lawyers (FIDA) for advancing the cause of women in 1995.
Awarded the 1999 Kenya Jurist of the Year Award by the Kenya Section of the International Commission of Jurists.
Awarded the Legal Practitioners Due Diligence Award by the Law Society of Kenya in 1999.
Websites
https://en.wikipedia.org/wiki/Martha_Karua
https://fidakenya.org/site/women?id=3